What is an EPD?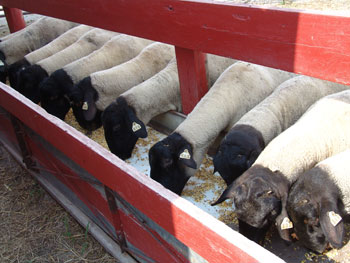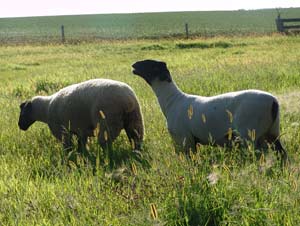 An EPD is an expected progeny difference, based on actual, unbiased performance data, rather than simply an opinion or a claim.

The post-weaning EPD is the amount of weight you can expect your flock's offspring to rain on average from weaning to 120 days. An EPC of +8.6 as our stud ram "Full Deck" Krafka Harkema 9050-09 RR/NN achieved means offspring sired by him will gain an impressive 8.6 more pounds from weaning to 120 days than other Suffolk sires. The higher the EPD, the higher the expected growth rate of the offspring, compared to the average ram of the Suffolk breed.

Purchasing sheep with proven EPDs means the higher the EPD for a trait, your sheep grow more rapidly with less time on feed, saving you time and money.

Take the guesswork out of buying sheep. Get results. Invest in genetic predictability. Ask for & use National Sheep Improvement Program (NSIP) data in making your next stud ram and replacement ewe purchases.
© Rich Krafka Family Suffolks & Krafka Harkema Suffolks. All rights reserved.

This site designed and maintained by the